On March 1, 2015, the Facebook and mobile versions of YOU DON'T KNOW JACK will be disappearing for good. We'll be shooting the code for the games into deep space using a "Star Trek"-like Spock coffin.
We're all very proud of the game, and are happy a whole new audience got to discover YOU DON'T KNOW JACK through Facebook.
So, why are we disassembling our Johnny 5?
The obvious answer is that there just aren't that many people playing it anymore. This in itself wouldn't be a reason to take it down, but Facebook is requiring all apps to update to a new API and that would require a significant amount of work given how deeply we've integrated Facebook social networking into the game.
We are a small studio with only a handful of employees and we just couldn't justify the time and cost it would take to support a game that only a few people continue to play.
In other words,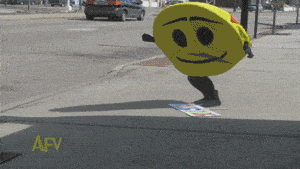 But fear not, YOU DON'T KNOW JACK will live on in The Jackbox Party Pack and other future releases, and I will happily offer my best friend for hire services to anyone who needs a best friend… for hire.
https://www.youtube.com/watch?v=jcX4mALCPLQ